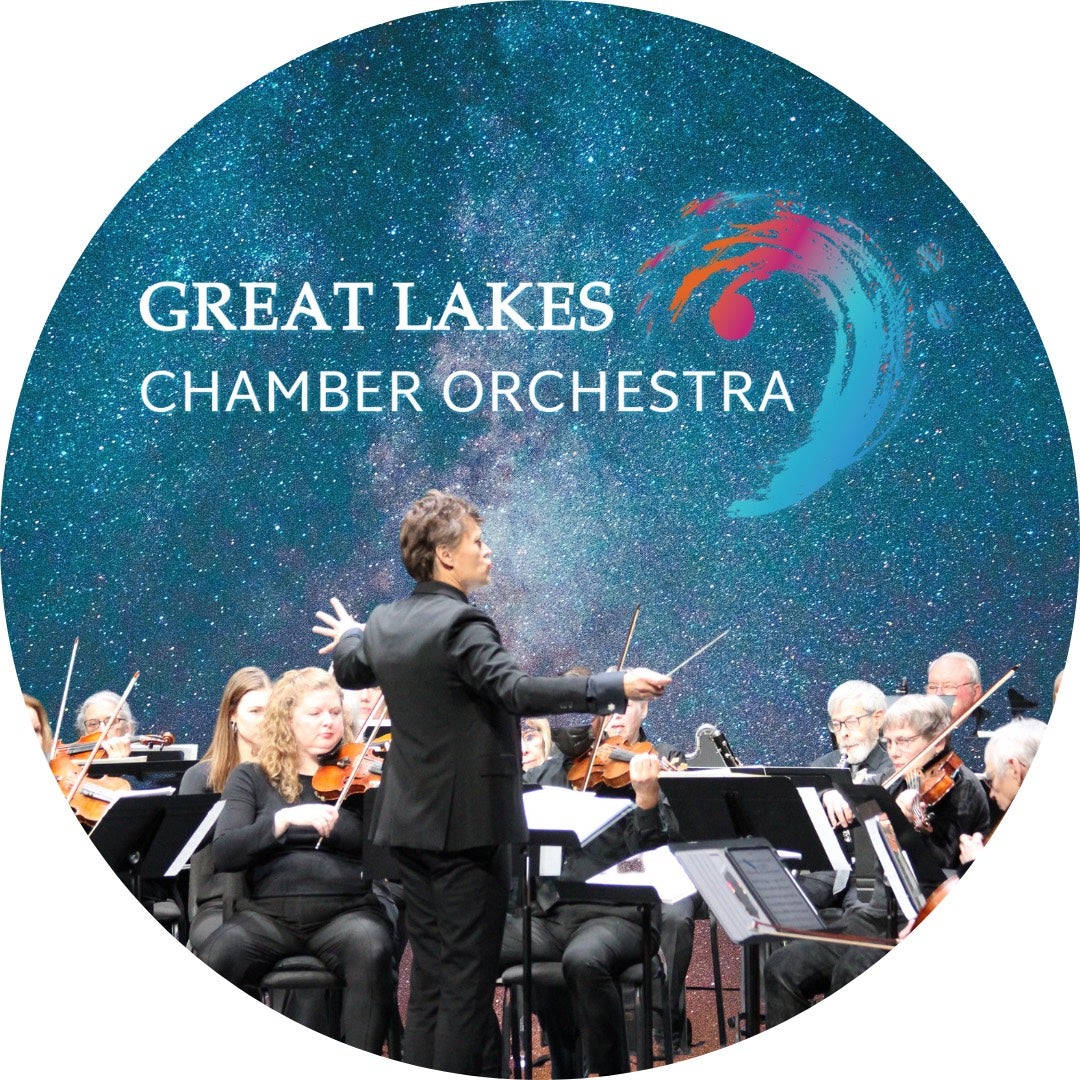 Great Lakes Chamber Orchestra Presents:
Terra Nostra (Our Earth)
Celebrate the beauty of our earth and the Great Lakes with this concert dedicated to the natural wonders of our world. *Not part of the 23 Summer/Fall Season
Date

April

29

, 2023

Event Starts

7:00 PM

Ticket Prices

$65 / $45 / $35

On Sale

On Sale Now
Event Details
This event is not part of the 2023 Summer/Fall Season of Discovery.
This concert is generously supported by the Petoskey Harbor Springs Community Foundation.
We begin with an homage to indigenous/American Indian culture through music by Jerod Impichchaachaaha' Tate, a Chickasaw classical composer. "Spirit Chief Names the Animal People" tells the Okanogan Indian story of Coyote. The music depicts powerful animals like the Eagle, Bear, and Salmon.

Our next selection, Terra Nostra (Our Earth), focuses on protecting and conserving our earth through multimedia symphony for orchestra with music by Christophe Chagnard and documentary by Charlie Spears. Some musical quotes from this selection include Mozart's Haffner symphony, Beethoven's 9th symphony, Wagner's Tristan und Isolde, Stravinsky's Rite of Springs, and more.

Our finale, the Great Lakes Cantata – composed by GLCO's composer-in-residence Gwyneth Walker – is made up of five movements, each representing one of the lakes, and featuring lyrics of poets like Walt Whitman, Carl Sandburg, and William Wilfred Campbell. GLCO gave the world premiere to the cantata's overture in 2018, and we are excited the GLCO chorus will be joining in for this special performance.