FAQs
Reach out to family or friends who may want to attend but do not have tickets yet.
Contact us to exchange your tickets for another event within the 2023 Summer & Fall Season based on availability.
If you wish to donate your ticket purchase, please contact us so we can provide you with a gift receipt and offer your tickets to others to purchase and attend.
The Center and COVID-19
For information regarding the Center's health and safety policies, please visit the planning your visit page here.
If Covid-19 prevents you from attending an event you have purchased tickets to, please contact the Box Office to discuss your options.
Frequently Asked Questions
What are the current Box Office hours?
The Box Office is reachable daily from 9:00AM - 5:00PM by phone at 231.439.2610 or e-mail at tickets@greatlakescfa.org.
The Box Office in the Center is available for walk-up assistance:
One hour prior to the start of events
Monday - Friday from 9:00AM - 5:00PM
Additionally, the GLCFA office located on the second floor of the green Bay Harbor building across the street from the venue is open for walk-in assistance at the following times:
Monday - Friday from 9:00AM - 5:00PM
Concessions for the 2023 Summer & Fall Season will be available an hour before each evening event and during intermission unless otherwise stated in specific event pre-arrival e-mails.
Patrons will be permitted to bring full bottles of water purchased from concessions into the Theater.
The Center is utilizing digital inserts to offer patrons a more interactive, complete, and up-to-date experience this season. Inserts will remain accessible on our website until the close of the season.
I am unable to attend an event I purchased tickets for!
We understand schedules get busy and things come up. While tickets are non-refundable, if you are unable to attend an event you have purchased tickets to, the following options are available:
Share your tickets with friends or family that do not have tickets but would like to attend.
Exchange your tickets for another event.
Donate your tickets to the Center and receive a tax receipt.
If Covid-19 prevents you from attending an event you have purchased tickets to, please contact the Box Office to discuss your options.
What is the Center's current masking policy?
As of March 1, 2022, the Center will no longer require audience members to wear masks. Those needing to be masked to protect their unique health condition(s) are welcome to do so. To learn more about the Center's Covid policies, visit the plan your visit page here.
Where are you located and where can I park?
The Center is located at 800 Bay Harbor Drive, in Bay Harbor Michigan. The Bay Harbor community is just west of Petoskey on US 31. Parking for the Center is located in the GLCFA Main Parking Lot, with an overflow lot to the south.
Accommodations for handicapped parking are located in the front row and first four parking spaces of the Main Parking Lot. In addition, the Center's porte-cochère may be utilized for easy drop-off at the main entrance to the building.
May I purchase Box Seats?
When tickets for an event go on sale, they may be purchased for sections A-D with Box Seats being available only to box holders. If you are interested in Box Seats for a specific event, contact the Box Office at 231.439.2610 or tickets@greatlakescfa.org to be notified when seats open up. You may also check the website the week of an event to see if Box Seats have become available.
May I have my tickets mailed to me? When may I pick them up?
Currently, the ticket delivery options are e-mailed print-at-home tickets and Will Call.
For print-at-home tickets, please either bring your printed tickets with you or have them pulled up on your smartphone to be scanned as you enter the Theater.
If picking your tickets up at Will Call, please allow yourself enough time to get your ticket(s) and find your seat(s) before the event begins.
Wear whatever makes you feel most comfortable! We want you to feel most welcome, regardless of wardrobe. The type of performance can sometimes be the best indicator of what is most often worn by others. For example, the audiences might be dressier for a live theater event than they might be for a pop/rock concert, comedy, or family show. Men often wear casual slacks with a button-down shirt or sweater and jacket while others opt for jeans and a polo shirt. Some men even prefer wearing a suit. Attire for the ladies varies from dresses and skirts to pants and jeans. Regardless of your choice, we want you to feel comfortable enough to truly enjoy your experience.
Can I take pictures or videos at the events?
Audience photography, recording or any other form of reproduction of the shows is prohibited unless it is specifically encouraged in the announcements before the event. The Center encourages all kinds of photos in the Center, before the show. Tag us on social media if that's your jam! #greatlakescenterforthearts #inspireentertaineducate
Where can I view a seating map?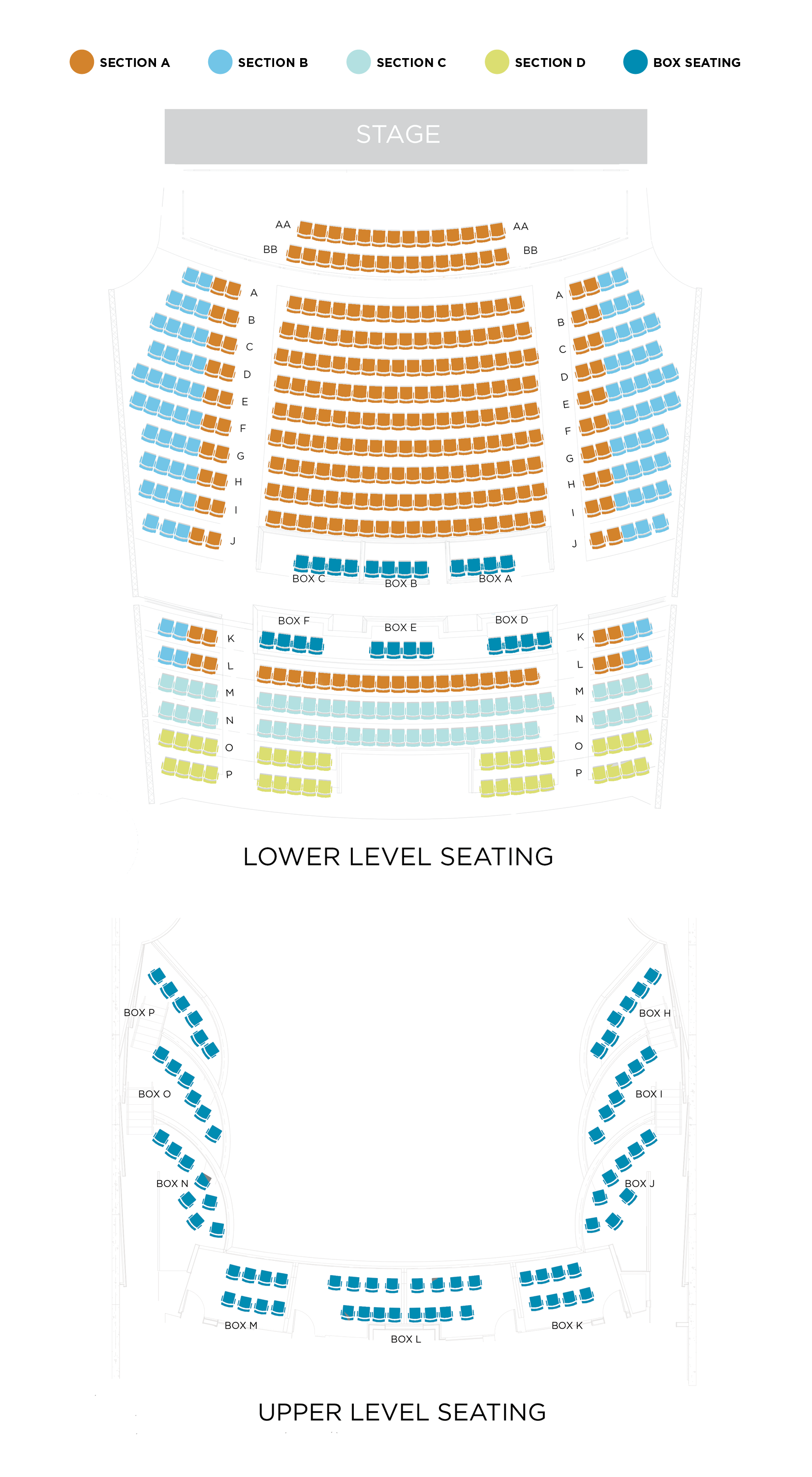 Do you offer accommodations for accessibility?
The Center is a nonsmoking and/or vaping facility.
Guidelines for Filming & Photography
No audio recording, video recording, or photography of events is allowed without GLCFA permission. Audience photography is only allowed when permitted by the artist. Please refer to the voiceover before the start of each event for this information.
Notice of Filming & Photography
Great Lakes Center for the Arts may include images of patrons on our social media platforms, website, printed marketing materials, and other promotional resources. Images, photos, and/or videos may be used to promote similar GLCFA events in the future. When you enter GLCFA, you enter an area where photography, audio, and video recording may occur. Attendance on GLCFA premises constitutes implied consent for the use of patrons' likenesses in GLCFA's promotional materials.
By attending an event at the Great Lakes Center for the Arts, you waive and release any claims you may have related to the use of recorded media of you at the event, including, without limitation, any right to inspect or approve the photo, video or audio recording of you, any claims for invasion of privacy, violation of the right of publicity, defamation, and copyright infringement or for any fees for use of such record media.