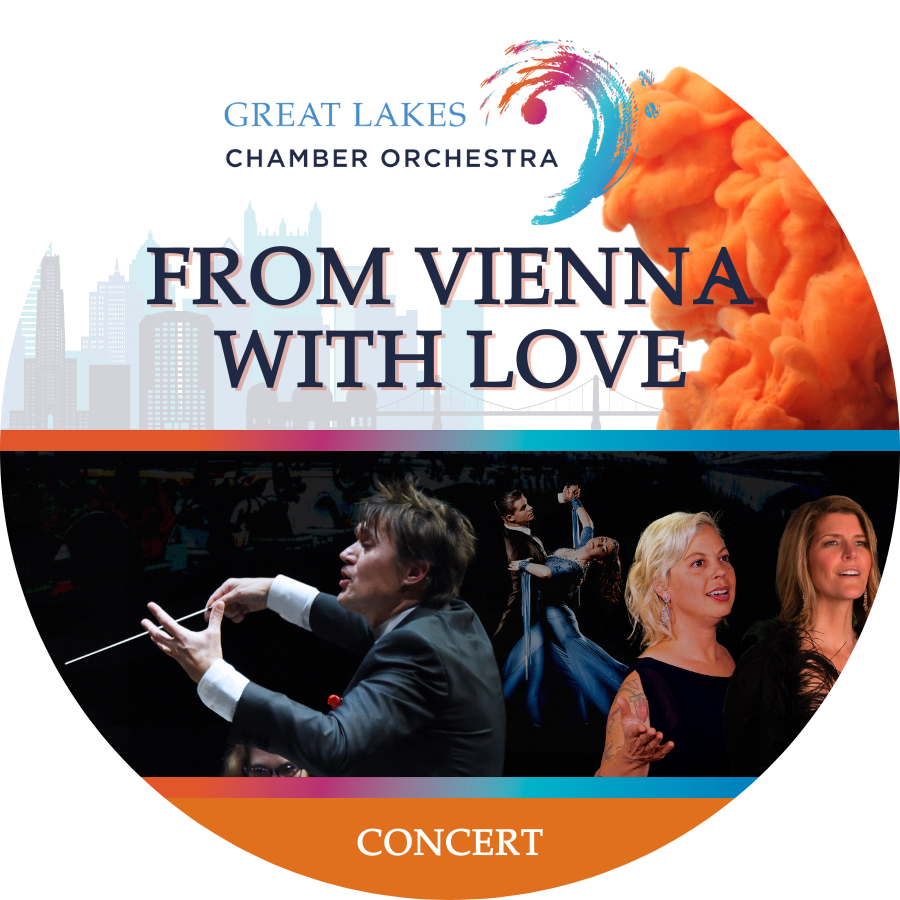 Great Lakes Chamber Orchestra presents:
From Vienna With Love
Step into the enchanting embrace of the season, where the air is filled with excitement and the melodies of the Great Lakes Chamber Orchestra.
Date

July

20

, 2023

Event Starts

7:00 PM

Doors Open

6:30 PM

Ticket Prices

$65 / $45 / $35 FREE for students 18 & under, veterans, and active duty military

On Sale

On Sale Now
Event Details
This concert is generously sponsored by Wally Klein.
Join us as we play the timeless rhythms of the Blue Danube Waltz and the irresistible overture to Die Fledermaus. Prepare to be captivated by the breathtaking talents of our opera divas, local legends Amy Cross and Jamie Platte, as they grace the stage with their brilliant voices and dazzling presence, leaving you spellbound.

In this grand celebration, the Great Lakes Chamber Orchestra takes you on a vibrant journey through the Viennese Opera Ball, uniting the cultural and economic ties between Austria and America. Witness the fusion of two continents and two centuries as we embark on a glamorous night like no other. Be captivated by the harmonious blend of singers and our renowned orchestra, as they bring to life the iconic waltzes, polkas, and quadrilles by Strauss, Lehar, Delibes, and more.

Prepare to be astounded as surprises await at every turn, promising a night filled with glamour and delight. This is an evening that transcends the ordinary and immerses you in a world of extraordinary beauty and elegance. Don't miss your chance to be a part of this musical extravaganza that will leave you breathless and longing for more.

Come, be part of this symphonic spectacle, and let the Great Lakes Chamber Orchestra transport you to a realm of musical enchantment. Get your tickets now and experience the sheer magic of a night that will resonate in your heart for years to come. Prost!
Pre-Concert Talk at 6:00 PM by Maestro Libor Ondras
Post-Concert Reception with Snacks