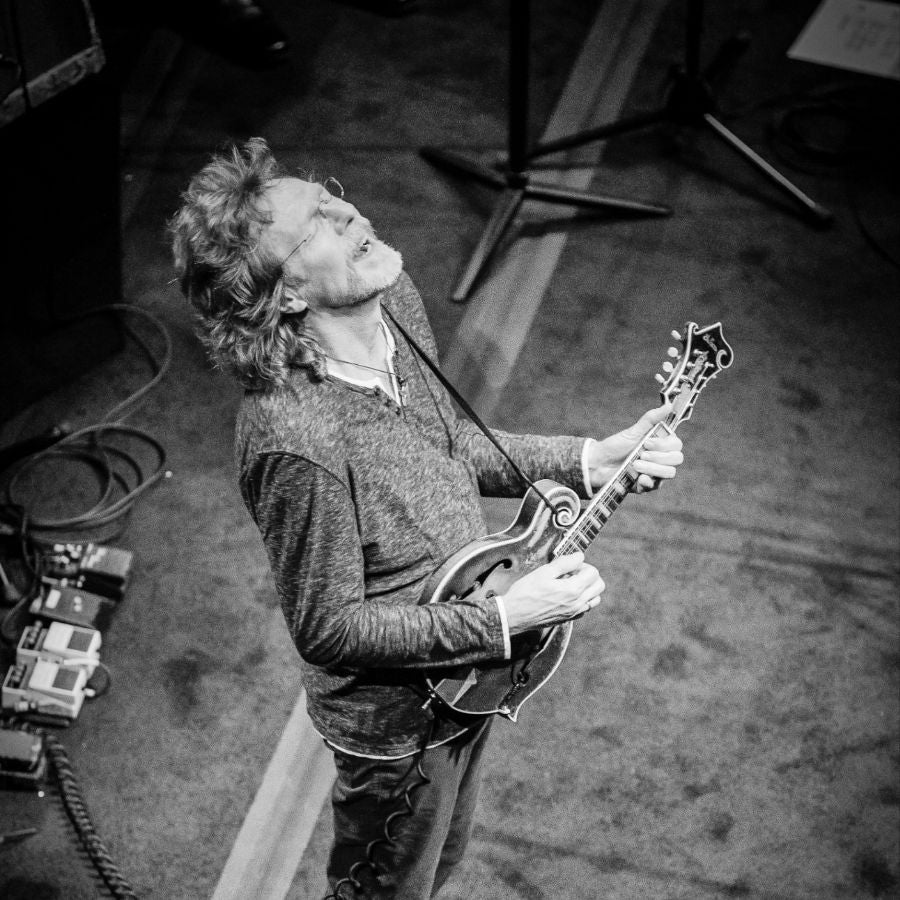 Bluegrass by the Bay Presents:
Sam Bush Band
Music's ultimate inside outsider. Or is it outside insider? There is only one Sam Bush.
Date

August

26

, 2023

Event Starts

8:00 PM

Doors Open

7:30PM

Ticket Prices

$82 / $72 / $57 / $42 / $37 

On Sale

On Sale Now
Event Details
There was only one prize-winning teenager carrying stones big enough to say thanks, but no thanks to Roy Acuff. Only one son of Kentucky found a light of inspiration from Bill Monroe and his Blue Grass Boys and caught fire from Bob Marley and The Wailers. Only one progressive hippie allied with like-minded conspirators rolled out the New Grass revolution and left the genre's torch-bearing band behind as it reached its commercial peak. There is only one consensus pick of peers and predecessors, of the traditionalists, the rebels, and the next gen devotees. Music's ultimate inside outsider. Or is it outside insider? There is only one Sam Bush.
On a Bowling Green, Kentucky cattle farm in the post-war 1950s, Bush grew up an only son with four sisters. His love of music came immediately, encouraged by his parents' record collection and, particularly, by his father, Charlie, a fiddler who organized local jams. Charlie envisioned his son someday a staff fiddler at the Grand Ole Opry, but a clear day's signal from Nashville brought to Bush's television screen a tow-headed boy named Ricky Skaggs playing mandolin with Flatt and Scruggs and an epiphany for Bush. At 11, he purchased his first mandolin.
As a teen fiddler, Bush was a three-time national champion in the junior division of the National Oldtime Fiddler's Contest. He recorded an instrumental album, Poor Richard's Almanac, as a high school senior and in the spring of 1970, attended the Fiddlers Convention in Union Grove, NC. There he heard the New Deal String Band, taking notice of their rock-inspired brand of progressive bluegrass.
"With this band I have now, I am free to try anything. Looking back at the last 50 years of playing newgrass, with the elements of jazz improvisation and rock-&-roll, jamming, playing with New Grass Revival, Leon, and Emmylou; it's a culmination of all of that," says Bush. "I can unapologetically stand onstage and feel I'm representing those songs well."
Tappy Hour at Concessions
Tap in before the show! The Brew Squad from Beards Brewery will be in the house for the Sam Bush Band concert, offering their best beer-tasting tips and merchandise. A variety of Beards' brews will be available for purchase. Cheers!
Directors' Society Supporters