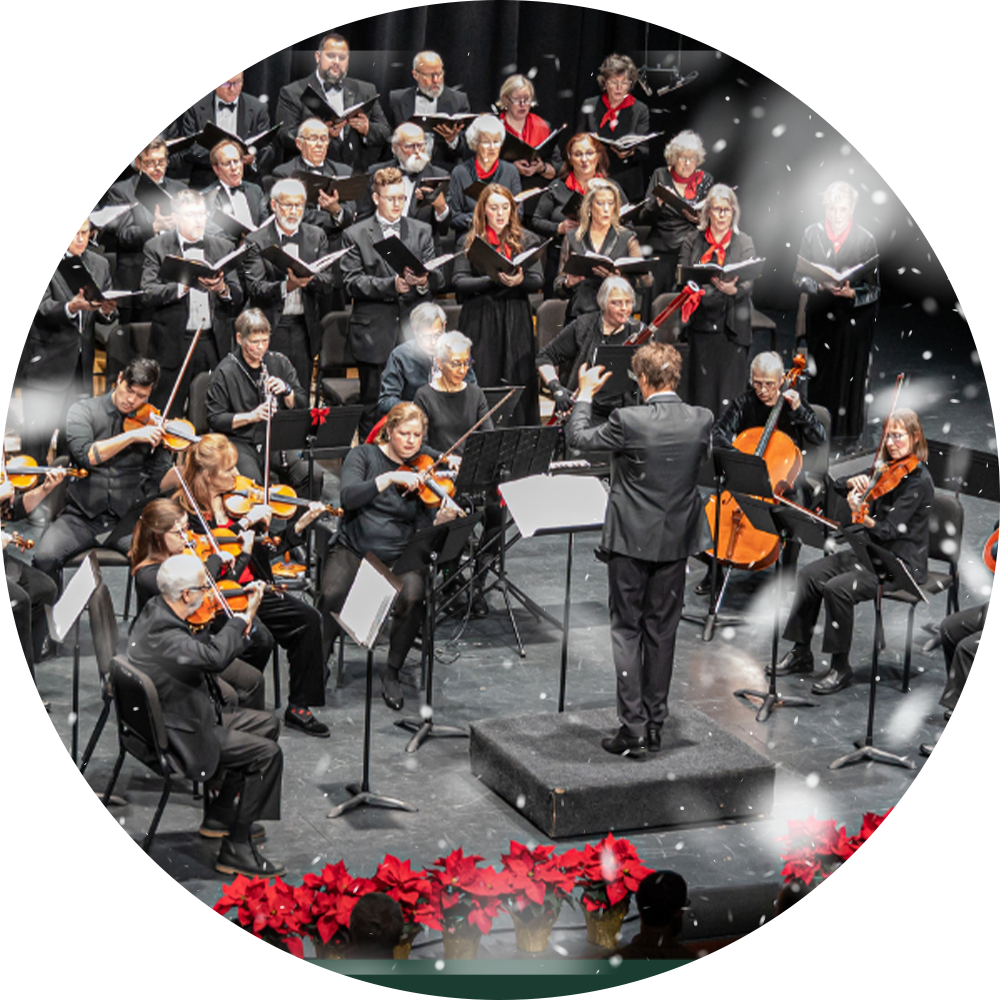 Great Lakes Chamber Orchestra Presents:
Handel's Messiah
A celebrated annual tradition! The GLCO will celebrate the holiday season with the performance of Handel's masterpiece "Messiah."
Date

December

7

-

8

, 2023

Doors Open

6:30PM

Ticket Prices

$65 / $45 / $35

On Sale

On Sale Now
Event Details
Join us on December 7 and 8 for a cherished holiday tradition as the Great Lakes Chamber Orchestra presents "Messiah" with the GLCO Choir. Experience the enduring cultural impact of George Fredric Handel's masterpiece, "Messiah," believed to have been performed every year since its creation in 1741. Handel's composition, completed in just 24 days, continues to captivate audiences with its timeless beauty and profound storytelling.
Handel's "Messiah" is a musical journey that blends different national styles, from French Baroque to Italian opera and distinctly Germanic orchestration, creating a unique and eclectic experience. The instrumental preludes exude the opulence of the French court, while the vocal writing reflects Handel's deep study of Italian opera. This oratorio, narratively rich and spiritually transcendent, draws from passages in the King James Bible and the Coverdale Psalter, making it a work of broad appeal.
In addition to "Messiah," GLCO will present Gerald Finzi's "In Terra Pax." Finzi's music, marked by personal tragedy and a love for the English countryside, offers a sense of peace and equanimity, even in the face of life's challenges. Don't miss this opportunity to immerse yourself in the beauty of these timeless compositions, and join us for a holiday concert that is both spiritually uplifting and artistically enriching. Save the date, and let the music of Handel and Finzi fill your heart with the joy of the season.