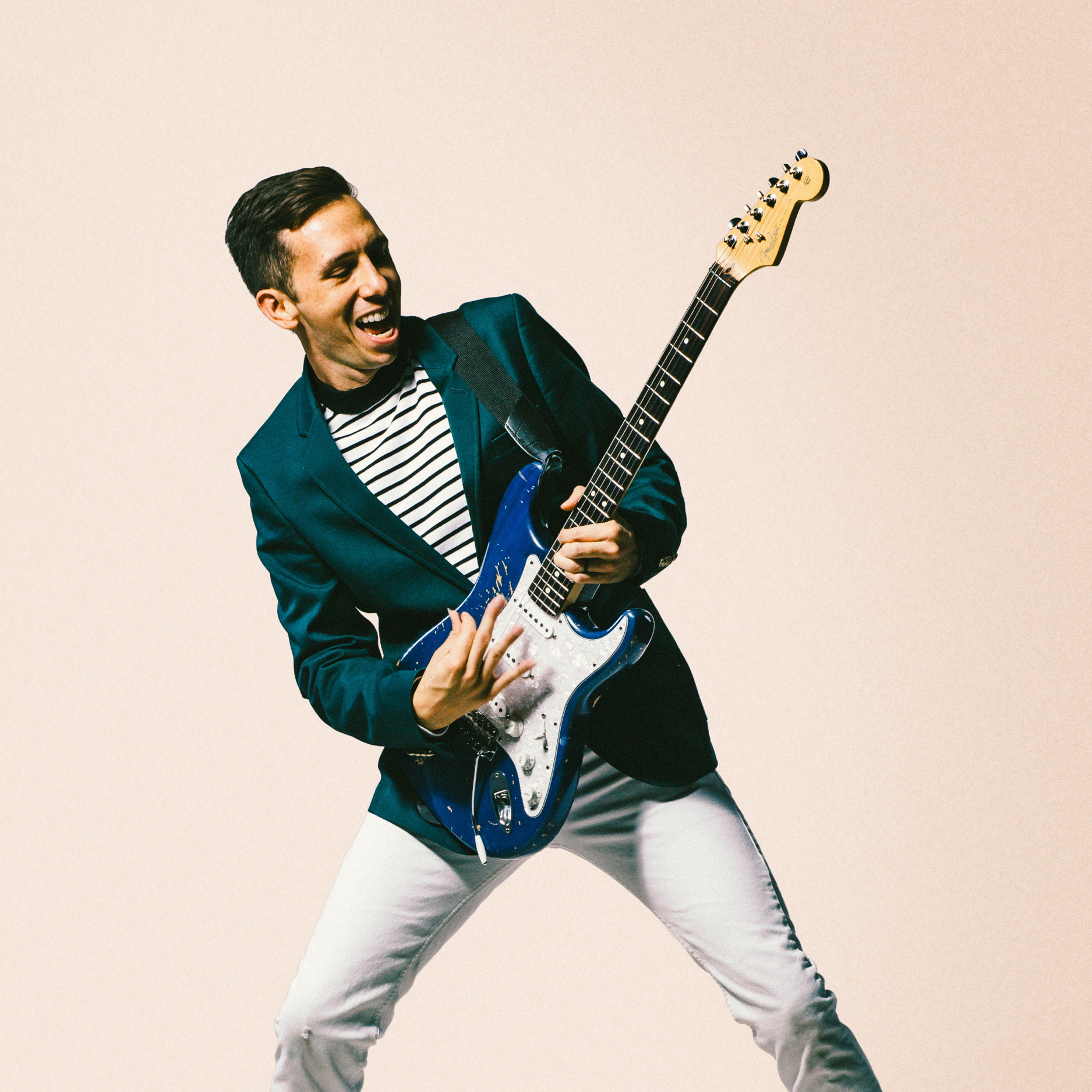 Cory Wong
Grammy Nominated guitarist, producer, composer, and a member of Vulfpeck and Fearless Flyers. Most importantly, he's a hype man slinging a Stratocaster with panache, poise, and power.
Date

May

29

, 2022

Event Starts

8:00 PM

Doors Open

7:30PM

Ticket Prices

$72 / $57 / $47 / $30

On Sale

On Sale Now

Seating Chart

View Seating Chart
Event Details
For me, it's all about the listener's experience. I want them to have a visceral response like: 'I feel better,' 'That was really fun,' or 'I got to escape for an hour.'

Cory Wong
Straight out of Minneapolis, Cory positioned himself as music's answer to motivational speakers like Tony Robbins since emerging in 2011. Head-spinning rhythm guitar wizardry, technical ebullience, laugh-out-loud jokes, and radiance on stage established him as both a sought-after collaborator and celebrated solo artist alike. He lent his talents to television programs such as The Voice at the dawn of his career. After an impromptu meeting at the weekly jam hosted by Prince's rhythm section (where the Purple One often either performed or watched), he crossed paths with Vulfpeck who welcomed him as a frequent collaborator and member of the band. Solidifying a fruitful partnership, the group named their most popular instrumental track "Cory Wong," in tribute. Lighting up the stage in the band everywhere from Red Rocks Amphitheatre to Madison Square Garden, he remains a cornerstone of Vulfpeck's storied gigs.
If you aren't familiar, Cory Wong is a Grammy Nominated guitarist, producer, composer, who has been touring worldwide to sold-out shows. He's also a member of Vulfpeck & Fearless Flyers. Cory started joining Jon Batiste's band on Late Night with Stephen Colbert, then moved to a special guest performer. He is a host of his own Podcast called Wong Notes (Cory Wong X Premier Guitar). In 2021, Cory opened the year up by introducing his biggest project to date, Cory and the Wongnotes. The show is a true reflection of his amazing vision & passion for music, comedy, and high-end content. His trajectory and buzz are cultivated from a diverse demographic that supports and interacts with his brand. It's clean, fresh, and perfectly timed. In July of this year, The Cory Wong Signature Fender Stratocaster became available in stores worldwide.
Cory is moving more and more into becoming a household name by selling shows out at Madison Square Garden, gracing the cover of magazines, dropping signature equipment for musicians out there, and launching unique opportunities like the Cory Wong Scholarship with WaterBear in the UK (Full Bachelor's degree) or his more recent addition of 4th Position Academy. Musically, the landscape is as interesting as ever. He can be seen in the pop lane being covered by Billboard or the opposite side of the spectrum performing with a 60 piece orchestra.
Cory's live show is one of the most high-energy put-together events that you can find. A majority of his band members are Prince Alumni which accents the Minneapolis forward funk sound. His personality comes through and resonates with the crowd, which is why brand new markets show up. There is a rising demand and it's growing in the right direction, worldwide.