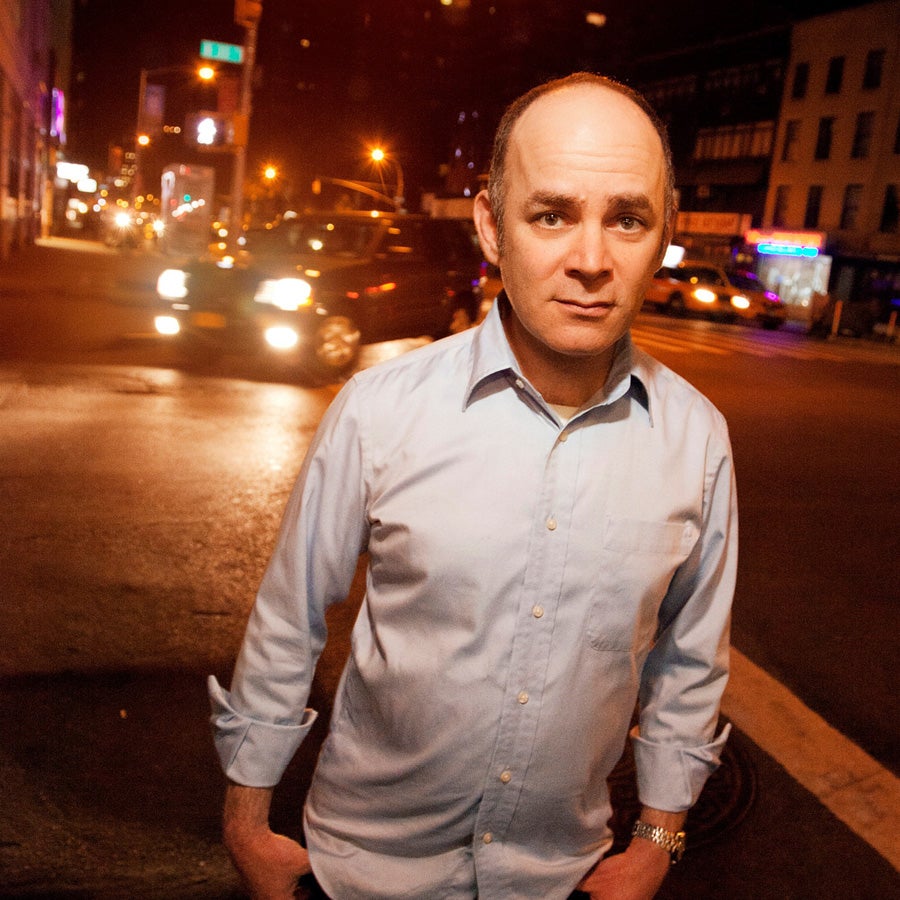 Comedian Todd Barry
"Comedy savants revere this Conan and Letterman veteran's hushed, singsong sarcasm." – Entertainment Weekly
Event Details
Please review the updated covid policies that will be implemented for this event at the button below.
New York City-based comedian and actor Todd Barry is widely recognized for his roles as the bongo-playing "Third Conchord" on HBO's Flight of the Conchords and Mickey Rourke's deli boss scene in 2009 Oscar winner The Wrestler, and renowned throughout the entertainment industry for his nuanced, measured, and thoroughly original approach to stand-up. Drawing audience members in with his deadpan self-deprecation and ability to pile punchline upon punchline, his decidedly low-key stage persona perfectly contrasts his deeply intelligent, often biting, occasionally absurdist worldview. Admired by discerning fans who seek a fresh yet honest update to traditional observation and social commentary, Todd Barry always delivers a refreshing outlook on life.
Todd Barry has released three one-hour stand-up specials including his latest for Netflix, Spicy Honey, and boasts many late-night appearances including The Late Show with Stephen Colbert, The Late Show with David Letterman, Conan, and Late Night With Seth Meyers. His acting credits include The Wrestler, Road Trip, Flight of the Concords, Chappelle's Show, Spin City, Sex and the City. You may recognize his voice from animated series such as Bob's Burgers, Dr. Katz, Professional Therapist, and Aqua Teen Hunger Force.
Internationally he has performed at the Edinburgh Festival Fringe, the Melbourne International Comedy Festival, Montreal's Just For Laughs Festival, the Vancouver International Comedy Festival, and Kilkenny, Ireland's Cat Laughs Festival. He has earned the U.S. Comedy Arts Festival's Jury Award, praise from Ricky Gervais as one of the best comedians of 2009, and accolades from The Onion's A.V. Club, which declared Medium Energy one of the best comedy albums of the decade. Todd was the subject of a New York Times Arts section cover story, which referred to him as a "master of standup" and noted, "when it comes to live performance, few comics are more consistently funny."
For this event only, bring your "holiday cheer" into the show with you!
The following protocols are in place for this event:
All patrons aged 5 and over are required to present documentation (printed or digital) to event staff before entering the theater for one of the following:


A negative COVID-19 PCR test result taken no more than 72 hours (3 days) prior to the performance date, or

A negative COVID-19 Antigen test result taken no more than 24 hours (1 day) prior to the performance date (note: at-home tests will not be accepted), or

Evidence showing full vaccination status. Full vaccination is currently defined as the completion of two doses of Pfizer-BioNTech and Moderna or one dose of Johnson & Johnson.


Photo identification matching the above documentation may be requested.

Masks will not be required to be worn by patrons during this event.

Any policy changes will be sent directly to ticket holders for this event.
For this night only, bring your "holiday cheer" into the show with you!