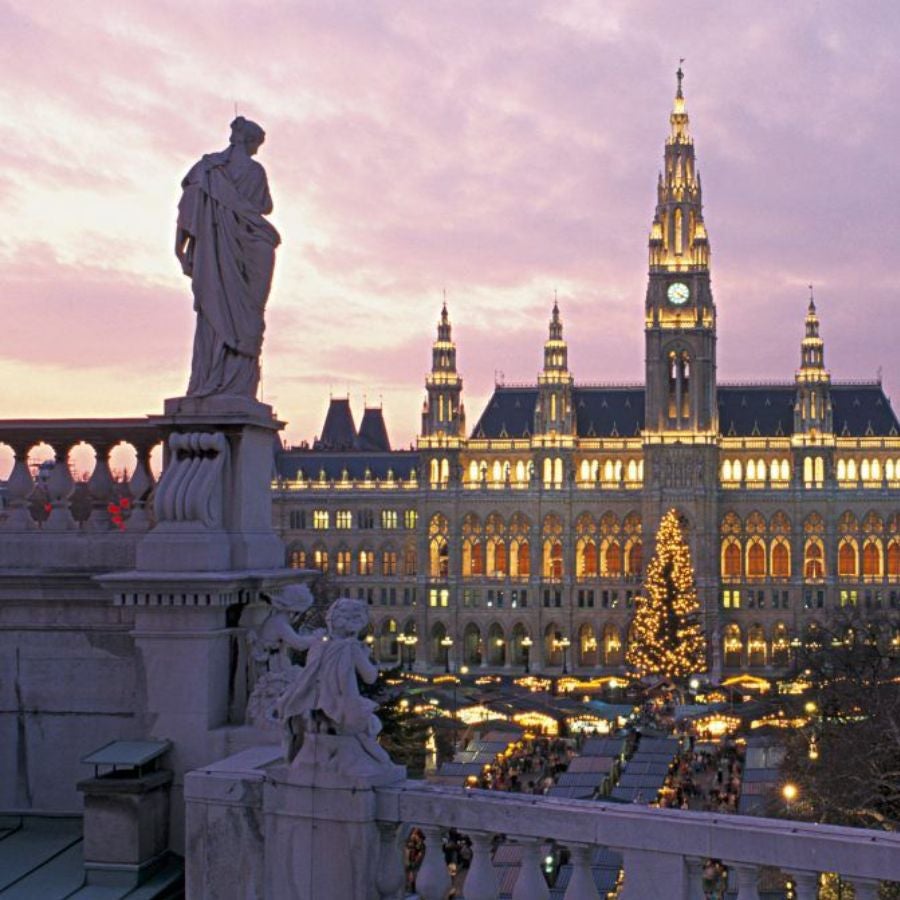 Great Lakes Chamber Orchestra
Postcard from Vienna
Sponsors
Event Details
This concert will feature Gioachino Rossini's "Il Barbiere di Siviglia Overture"; Franz Joseph Haydn's "Cello Concerto in C Major", featuring University of Michigan cellist Helen LaGrand; and Ludwig Van Beethoven's "Symphony No. 7."
According to Great Lakes Chamber Orchestra Music Director Libor Ondras, the program reflects the visual image of a typical postcard – pictures of characteristic/dominant sites of the town. One can hardly fit all of the Vienna's iconic pictures on one postcard! Alas, the three featured pieces offer but a glimpse of Classical period Vienna.
Central to the program is Beethoven's 7th Symphony.
"This symphony is one of the composer's most optimistic works, and it quickly won public approval," Ondras explained. "Richard Wagner thought the piece was perfect dance music, calling it 'the apotheosis of the dance.' The First and Third movements shine with brilliant colors, dotted rhythms, and allusions to country dances."
Ondras said the famous second movement (Allegretto) is a funeral march in all but name. "Beethoven was at work on this symphony during the years of the Napoleonic Wars, imagining processions converging upon the cemetery; an experience that permeates the entire movement," the conductor noted.
The last movement (Allegro con brio) opens with a four-note motif that is closely related to the oh-so-famous one with which Beethoven's Symphony No. 5 begins, Ondras noted.
The Overture is from the pen of the other famous Viennese composer (perhaps even more famous than Beethoven at that time)– Gioachino Rossini. His opera "Il Barbiere di Siviglia", based on a Beaumarchais play, remains one of the most frequently performed comic operas in the repertoire.
According to Ondras, Haydn's Cello Concerto No. 1 in C major was written between 1761-65 for Haydn's orchestra cellist, Joseph Weigl, and then lost for two centuries. Then, in 1961, the Czech musicologist Oldrich Pulkert discovered a good 18th-century copy of the missing concerto in the Radenín collection at the Prague National Museum and, with help of professor and cellist Milos Sadlo, brought it to international prominence (making the first recording of the piece with Czech Philharmonics).
The works on the program reflect subtle developments of the Viennese musical style and genres starting with cello concerto (1761-650), to Beethoven's 7th symphony (1811-12), to Rossini's opera from 1816.