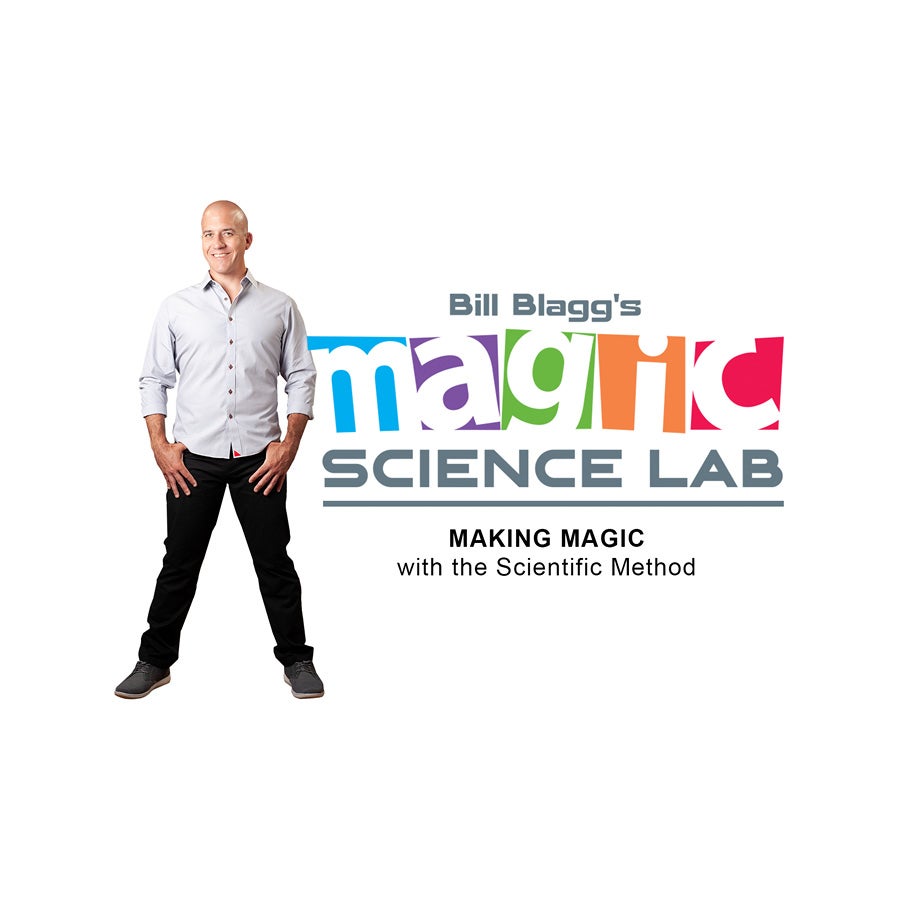 Next Gen Presents:
Bill Blagg's Magic Science Lab
Making Magic wth the Scientific Method
Date

Streaming Now until January 21

On Sale

On Sale Now
Event Details
Free Virtual Experience • 2nd grade and up
Science • Discovery • Scientific Principles
Illusionist Bill Blagg's brand-new Magic Science Lab will have kids on the edge of their seats…in the classroom or at home…as they discover how science creates magic right before their very eyes! During this digital "Arts Engagement" viewers join Bill inside the Magic Science Lab where they will explore how magicians use the "secret" five-step process (The Scientific Method) to create their illusions! Together with Bill, they will use the "secret" five steps to make a person magically float in mid-air! As a bonus, Bill teaches a science-based magic trick that students can do at home or in class – how to make a pencil float in the palm of their hand!
Learning Connections:
Science (The five-step Scientific Method)
21st Century Skills (Critical Thinking, Creativity, Collaboration, Communication)
Drama / Theatre (Character development, Technical elements, Audience role)
English Language Arts (Speaking and Listening, presentation of knowledge and ideas, vocabulary, acquisition, and use)
If you are an educator, please click here to register your class.